The Newham NHS Complaints Advocacy Service
Who is the Service for?
This service is for anyone who is living in Newham and who would like support in making an NHS complaint.
Our service is delivered in partnership with Healthwatch Newham and is commissioned by London Borough of Newham.
We offer one to one support, in private. The service is FREE, Confidential and Independent.
For further information about this service, please click here
How can I access this service?
To access the Newham NHS Complaints Advocacy Service please call 020 3828 8245 or email [email protected]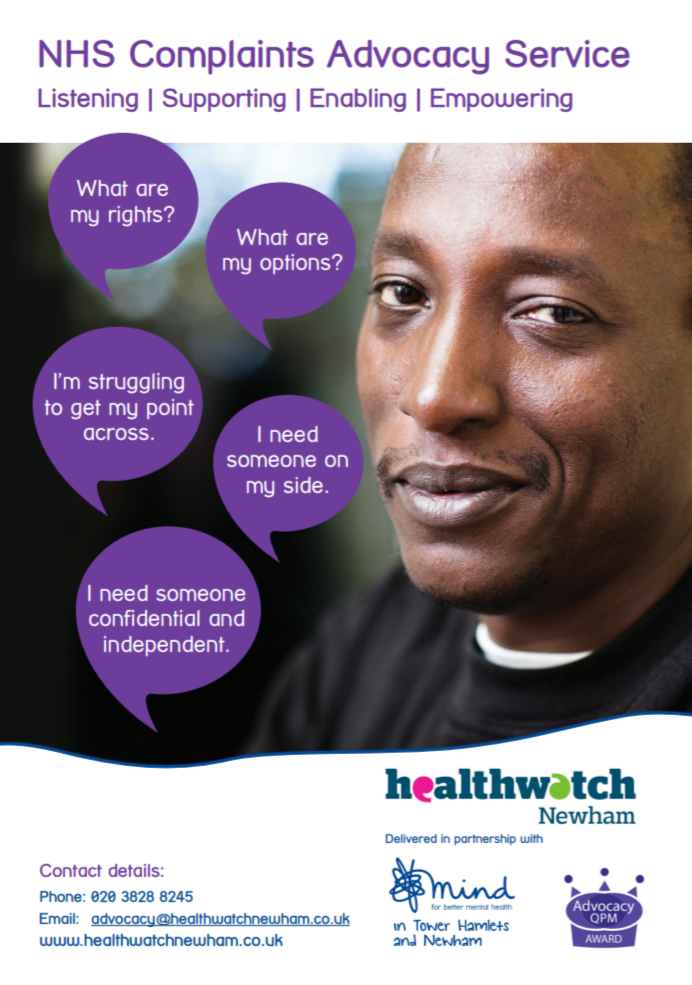 Supporters, Funders & Awards