Newham Independent Adolescent Advocacy Service
Who is the Service for?
This service is for young people who are admitted to the Coborn Unit which is part of the Newham Centre for Mental Health.
Our service is available to you when you are in hospital. We offer one to one support, in private. The service is FREE, Confidential and Independent.
We are here to support you and if you need it we can represent you.
For further information about this service, please click here.
How can I access this service?
To access The Adolescent Advocacy Service please call  020 7510 1081 or email [email protected]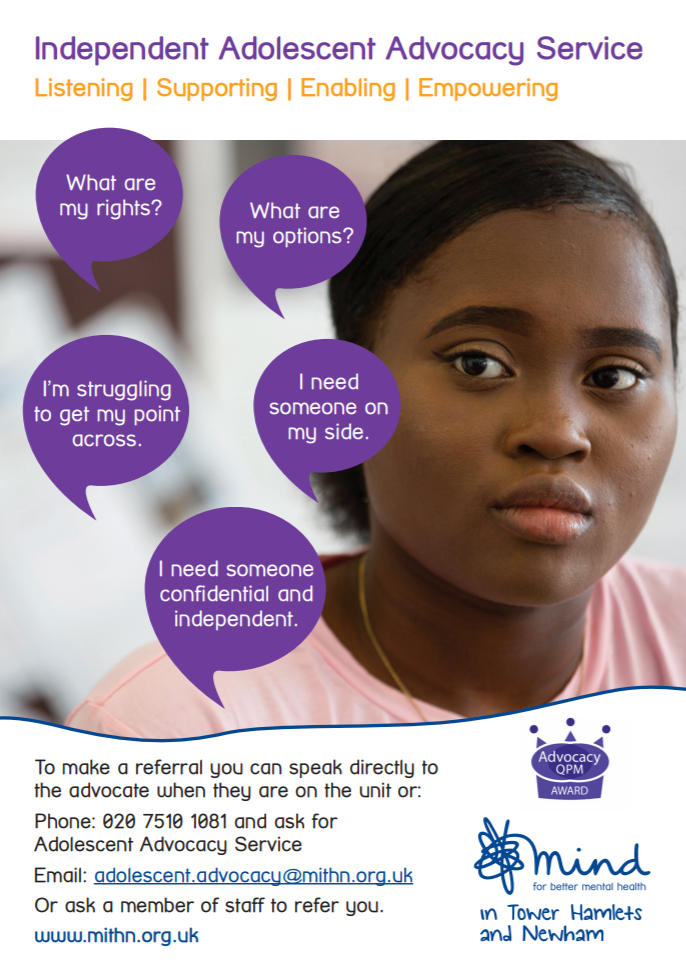 Supporters, Funders & Awards