Why join the Safe Space Community?
Mental health effects everyone in different ways throughout their life. Approximately 1 in 4 people in the UK will experience a mental health problem and this can also affect their friends and family.
Mind in Tower Hamlets, Newham & Redbridge are pioneering a community response to improve mental health and wellbeing within the community.
We plan to work with a range of organisations to create a network of 'safe spaces' where members of the community who are struggling with their mental and emotional health will know that they will be welcome and safe from stigma and discrimination.
How will it work?
If you join the Safe Space Community, your organisation will be sent an information pack which will include:
'Safe Space Community' including window sticker, information leaflets and contact cards
Information about our services at Mind in Tower Hamlets and Newham
Opportunities for your team to access training and awareness courses
Click here to visit
Safe Space Community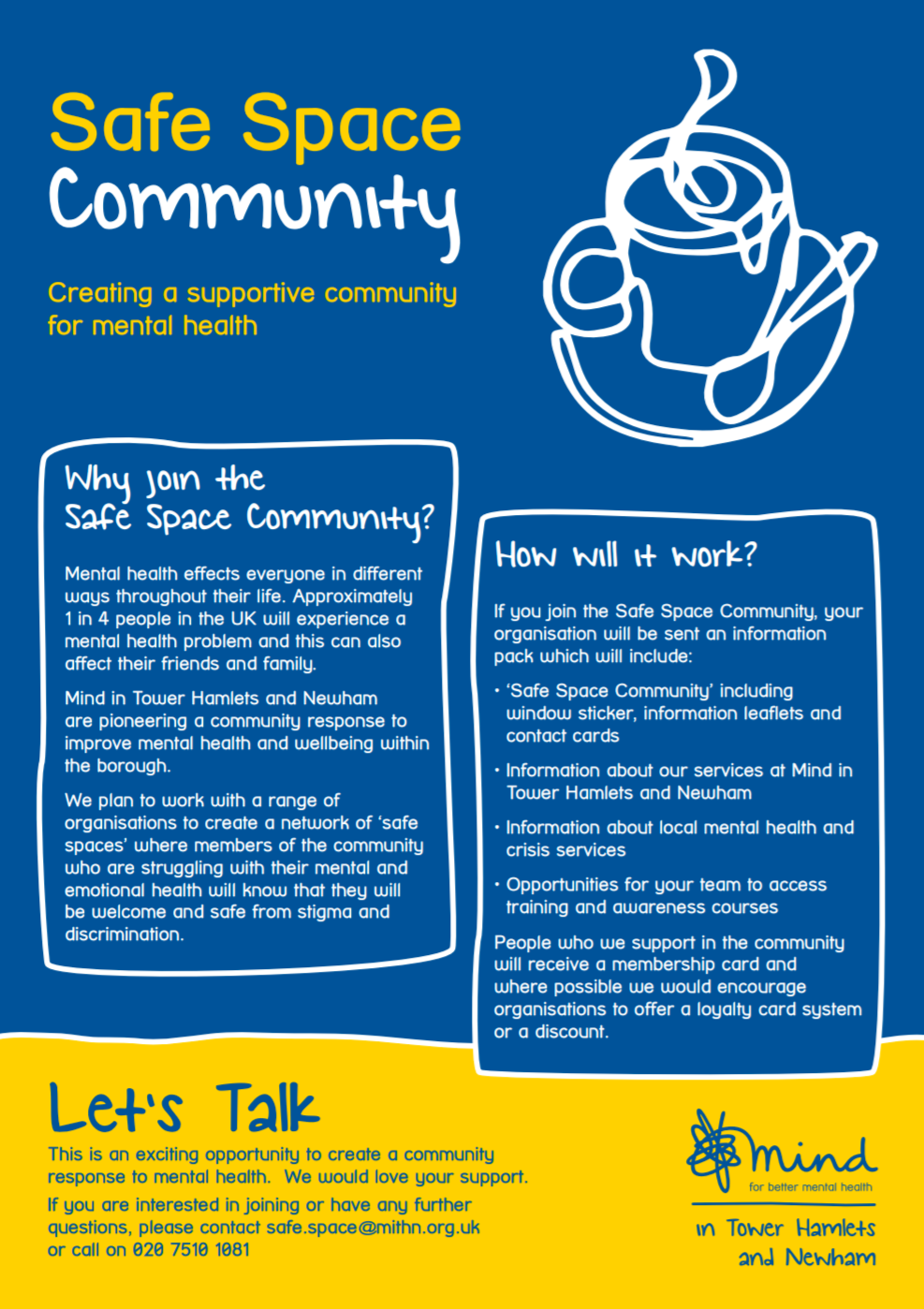 Supporters, Funders & Awards