Our Me Learning University is the LEAPs e-learning platform that once enrolled will provide access for up to 51 free accredited courses. The courses have a focus of health and social care, are engaging, informative and clearly explained in a flexible format.
We start you off with 5 primary courses that can be completed prior to, and or after your Peer Leader induction.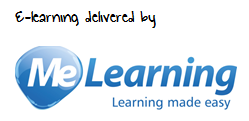 Equality and Diversity – for Health and Social Care
Health and Safety Induction – for Health and Social Care
Safeguarding Children – for Health and Social Care – Level 1
Safeguarding Adults – for Health and Social Care – Level 1
GDPR – Core (Staff) Training
Following our Peer Leader Induction and on completion of the 5 primary courses, you will receive access to the 46 remaining courses. Should you wish to continue your professional development, again, all courses are free of charge while on the LEAP programme.
All courses have audio and closed captions/on-screen text – learners are given complete control and can choose to turn these options on or off as they wish.
We know how difficult it can be to find time to complete training in a single sitting, so the courses are designed to accommodate for this. Your progress through an e-learning course is saved at each stage, so you can dip out of the session whenever you need to – when you return, you'll be able to pick up where you left off, or start from the beginning.
No software required
All you need is access to a PC or laptop and the Internet
Access courses any time, any day
Guaranteed up-time of 99.9%
A typical course structure has the following elements:
Introduction – A virtual trainer explains how the course is broken down
Overview – A series of slides outlining key aspects of the subject matter
Learning Games – Questions, based on the material discussed in the overview
Scenarios – These help learners place what they have learned into practice
Documents – Additional guidance that can be downloaded
Quiz – A final quiz based on the course material
Supporters, Funders & Awards