Often when we are experiencing poor mental health we can feel isolated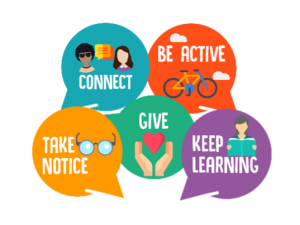 and disconnected from the world. Our groups and activities offer you the chance to meet people in a safe and relaxed environment who also have experience of mental health problems. Our groups are a great way to share experiences, learn, make new friends, do fun activities and take some time out from everyday worry. More importantly groups can help reassure us that we're not the only person who has felt like this way and that we can move beyond what we are experiencing.
Our offer:
Our groups are delivered by trained Peer Leaders and local organisations  
All of groups and activities focus on the 5 ways to wellbeing – give, learn, take notice, get active, connect
You will be involved in deciding and developing the groups
Peer Leadership
People with lived experience of mental illness are often best placed to support others through difficult times. Here at Mind in Tower Hamlet & Newham, we provide training and support to those who want to become Peer Leaders, so that they can help others and help themselves through developing their leadership skills.
We train and develop people with lived experience of mental health to deliver their own groups. All of our groups and activities reflect the 5 Ways to Wellbeing.
Become a Peer Leader
As a peer leader you will have the opportunity to support others and lead your own group. You will have the opportunity to make a difference and help change lives, as well as increase your own skills, self-esteem and confidence.
If you are interested in working with us to develop your own group, train to be a peer leader or you want to influence mental health services in Tower Hamlets, our Peer Leadership training could be for you.
If you live in Tower Hamlets and  would like to learn a new skill, connect with others or get active, please contact our Navigation team at [email protected] call 0207 5101081 or if you would like to self-refer please click here.
Supporters, Funders & Awards