Michelle Kabia – Moving on after 18 years with Mindthnr!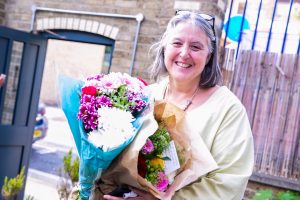 We are sorry to announce that after 18 years at Mind in Tower Hamlets, Newham and Redbridge, Michelle Kabia our CEO will be moving on. Michelle has shown great commitment to our work and to making a difference everyday to our local community.  She has championed our work in East London, developed critical new services, championed our work towards becoming an anti-racist organisation and to developing our peer leadership and paid per worker services. Michelle's passion, hard work and leadership will be missed by the team, trustees, and our clients. 
To ensure a smooth transition from Michelle to a new CEO we are delighted to announce that Joanna Boldeau our Deputy CEO will be stepping into the Interim CEO role until we are able to complete the recruitment process.
Posted on: 6th June 2023