It is important to keep your mind active whilst on lockdown but to also do things that you enjoy even if you can't do them in the conventional way. With modern technology you can now explore museums, watch films with friends online, learn how to cook and much more from the comfort of your living room! Here's a list of stuff we think will keep the most active of us entertained – we will keep updating this page with new and exciting ideas as they are released, enjoy!
MITHN Connecting Communities Online Timetable 
Connecting Communities are delighted to share our first virtual online mental health community! 
We have a timetable of activities, with varied sessions, tutorials and videos to help boost your mental health – our main aim is to ensure that you feel supported and connected during these difficult times.
To find out more information about our online groups or how to register, please contact: [email protected]
We have a team of people who would be very happy to help you navigate your way through these uncertain times.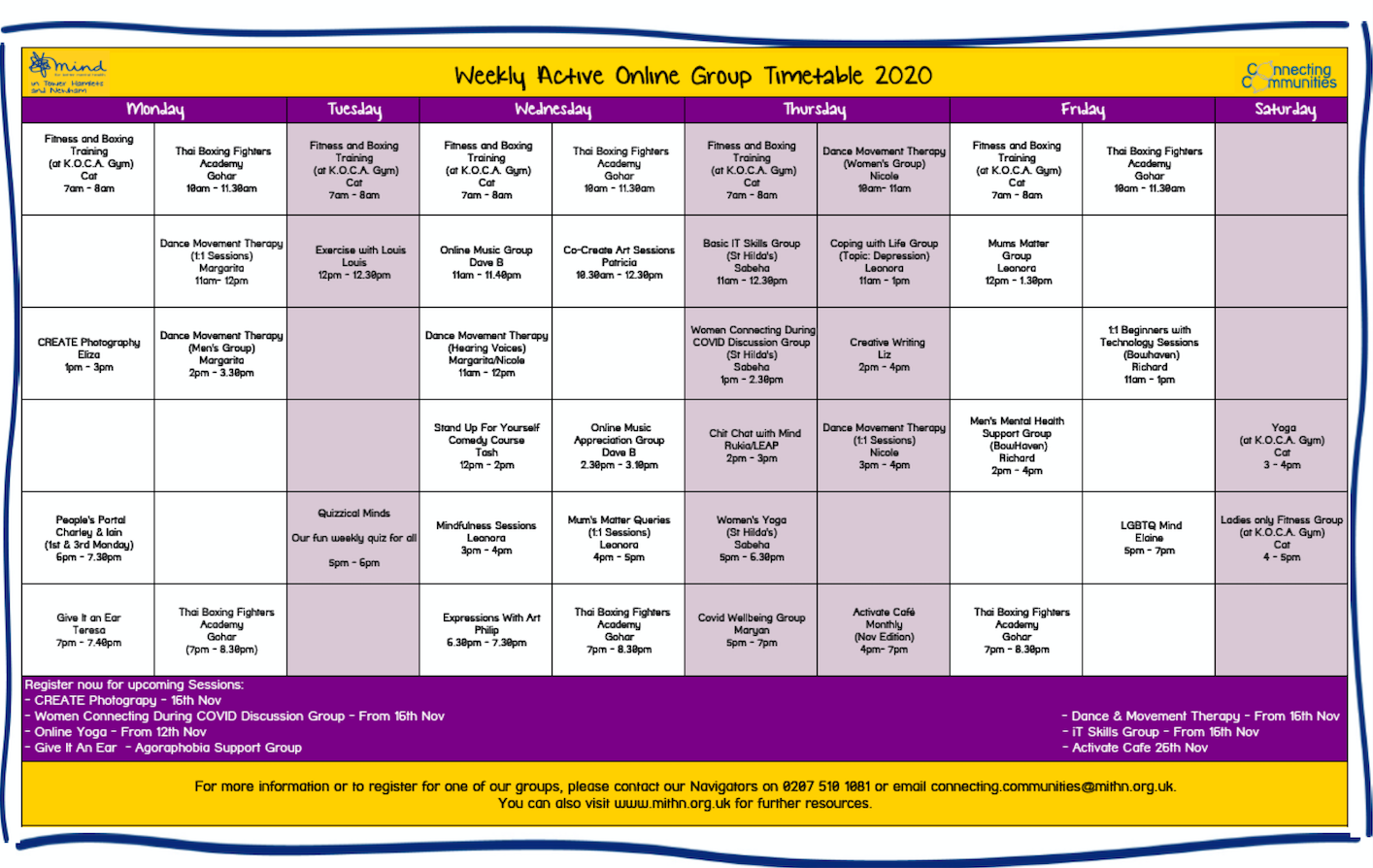 Online resources whilst in self-isolation
BigScreen – VR [Virtual Reality] Entertainment – Virtual theatre to watch movies alongside other movie fans (represented by avatars) watching the same film in real time
BEAT SABER – VR Rhythm game that really does help you drop calories
Nextflix Party – Allow you to synchronise your video playback with friends wherever they are, including group chat while watching the movie
Chatterpack – Lots of links to free museum and gallery tours and more!
Please check back for updates on this page. 
Supporters, Funders & Awards