New Horizons – Tower Hamlets
Our New Horizons Project works with people who have lived experience of mental health and homelessness to have more control over their lives, develop their skills and knowledge to support their own recovery and become Peer Leaders within Tower Hamlets.
If you would like to connect with people who share similar experiences, learn from and support one and other,  gain confidence and increase skills, make new friends, become leaders and be heard in a safe space then this project is for you.
What we offer: 
•Goal Setting and Skills Building
•One to One coaching to build confidence
•Workshops and access to peer led groups
•Building Connections in the community through signposting
•Access to Peer Leadership Training
For more information, please contact: [email protected]
Or you can self refer here.
The project in Tower Hamlets funded by City Bridge Trust.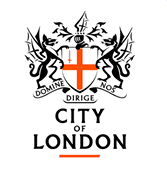 Supporters, Funders & Awards